According to ITC's "US Supplement Buying Habits" the global supplement market is valued at $132 billion in 2020 alone and estimated to grow at 8% annually. But out of all the thousands of products being promoted in this industry, how do you know what works? Our team at Industry Transparency Center launched ITC Tries It to give you practical, objective  points of view from the eyes of those that have insight into the industry but are newer to it and may not be able to explain the difference between Cat's Claw and Lion's Mane. We are here to try the products so you don't have to, so let's try it!
We've got a gut feeling…
You don't have to look far these days to find products related to the microbiome. There are so many benefits to taking a gut health supplement—they far exceed the typical "bathroom benefit", we're talking about immune health, full microbiome function, mental health support, and even boost your weight loss. And, while we know a decent amount about probiotics and prebiotics (ITC does run the Global Prebiotic Association after all), we were intrigued by synbiotics.
What is a synbiotic? Even if you're in the industry you may not really know. The definition recently released in an ISAPP consensus statement defines synbiotics as 'a  mixture, comprising live microorganisms and substrate(s) selectively utilized by host microorganisms, that confers a health benefit on the host'. We decided to give this category a go and ordered a Seed subscription for the month. The subscription plan is a popular option for vitamin and supplement companies, and Seed really hits the nail on the head with quick delivery and a highly sustainable product.
Seed dives deep into the science behind their products making it easy for consumers to understand what a synbiotic is doing and how it is affecting their microbiome health. As a group, we appreciated the transparency and gained so much insight by using this product. For transparency on our end, we took this product for 30 days and followed the instructions listed on the packaging.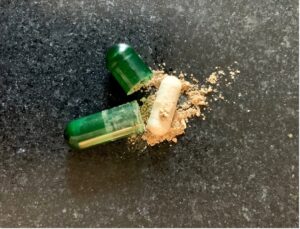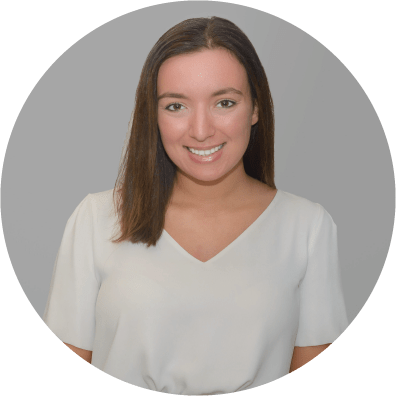 Zoe's Take: 
Background: This was my first time taking any kind of 'biotic! I don't have any prior digestive problems but Seed pulled me in with their clever social media marketing… I've seen it literally everywhere. 
Packaging/Delivery Format ★★★★★: I stand for anything that makes you feel good and the earth feel good! 10/10 for compostable packaging and reusable glass jars.
Taste ★★★★★: Tasteless! This is a big bonus to my supplement consumption, no one likes a bad aftertaste. 
Effectiveness: I didn't notice much of a difference but that doesn't mean it wasn't working! As someone that maintains a pescatarian and *most of the time* dairy free lifestyle, my overall gut health is pretty good, but I'm starting to see some of the other benefits in overall microbiome health and gut-brain axis. I think effectiveness would only increase with prolonged use. 
Would you recommend it? Yes! My favorite part about taking Seed, was receiving the Seed emails once you start taking the product. They explain what the synbiotic is doing, how to take the product, and include a help email if you are having problems with the product.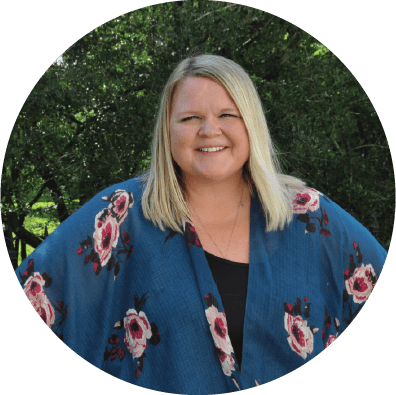 Pam's Take: 
Background: Prior to my time using Seed, probiotics and prebiotics were not part of my daily supplement regimen. I have a history of digestive problems, and have wanted to hop on the digestive health train, I just wasn't sure where to start. 
Packaging/Delivery Format: ★★★★★ The company has a commitment to environmental sustainability, which is a plus in my book.  You are sent reusable glass jars (packaged in biodegradable paper foam) for your first order and 100% home-compostable packaging for the following monthly refills.  
Taste: ★★★★★  I took before bed on an empty stomach as recommended and had no issue. I also thought it was really innovative that they have a dual capsule, which is a 2-in-1 product. Basically the product can actually make it past my stomach and into my colon, which is something I had never heard of. 
Effectiveness:  My digestion is much more regular than ever, which I did notice after about a week in. I'm curious to see the other added benefits from prolonged use of this supplement.
Would you recommend it? Yes I would. I did notice more regular digestion and less bloating. I love how transparent and science based the company is with straightforward information on formulations and clinical trials. The price does seem higher than probiotics I've seen on the market, but in my opinion the company's science and environmental focus does offset the additional cost. I think it is smart in the present day to invest in your gut health.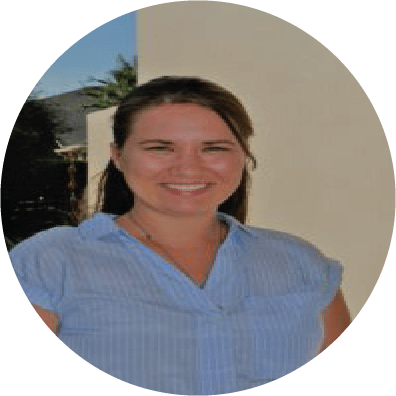 Caiti's Take: 
Background: Do I believe health and wellness is important? Absolutely! Do I sometimes indulge in cocktails and red meat? Of course…. I like to indulge, it's called balance. I introduced a probiotic + prebiotic supplement into my daily routine a couple of years ago, mainly for gut health benefits. As I settle into my thirties, I'm realizing this is not an area of my body I can ignore. For the purposes of this review, I quit all of my previously used gut health supplements and focused only on taking Seed. It's not lost on me that after a month of use I wouldn't feel the full effects (consistency and regular usage is key) but I can note what I did see and liked. 
Packaging/Delivery Format: ★★★★★ I love the sustainability of this packaging, they are very environmentally conscious and send a reusable glass container with paper sachet refills every month. 
Taste:★★★★★ I took these on an empty stomach fine, which is a big bonus for me. It didn't give me any weird after effects which can be a symptom when you start a new supplement. 
Effectiveness: Effectiveness is hard to measure after a few weeks of usage, but I can say that I had no gut issues throughout this time and saw improvement in my gut health.
Would you recommend it? I've already been telling friends and family about this supplement and I honestly think my overall microbiome will continue to thrive from this supplement. I definitely endorse this product and will continue my usage.
Key Takeaway: Seed's science is backed by distinguished colleges and medical institutions. The transparency on the website is so clear that they have a separate website based solely on science. The whole aura of the brand comes off as smart, friendly and altruistic. We need more companies in the supplement space to provide this level of knowledge and expertise to further validate this growing industry. So if you're wondering "do I need to start a gut health supplement?" – the answer is yes, yes you do, and we really enjoy this particular one.
*We purchased this product on our own and this is not a paid endorsement from Seed. If you have any inquiries, please email caiti@trusttransparency.com.