The Industry Transparency Center (ITC) is a strategy and insights firm driving transparency in the health ingredients and natural products industries through four key pillars: Insights,  Stewardship, Strategy, and  Community.  ITC provides guidance to organizations across the globe via strategic insights, category stewardship, world-class events and thought leadership. ITC also operates the Global Prebiotic Association, Global Curcumin Association, Collagen Stewardship Alliance and Coconut Coalition of the Americas.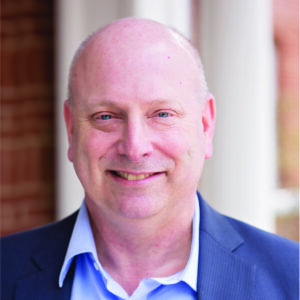 Len Monheit
CEO
A recognized industry analyst and thought leader, Len Monheit has over 20 years experience in the natural products and dietary supplement industry, with over 15 years background in digital media. Monheit has participated in dozens of speaking engagements across four continents, talking about best business practices, industry trends across the health and wellness industries, and success factors for international business development. With a background in Biopharma and biotechnology, and as General Manager of a contract research and analytical lab, Monheit, in 1999, co-founded NPIcenter, which grew over the subsequent 8 years, to be the largest online media enterprise in the North American Natural Products industry. Selling that to Penton Media's New Hope Natural Media in 2006, Monheit joined Penton/New Hope as digital media director, ingredient portfolio manager, market leader and ultimately Executive Director of Strategic Business Development. Taking on the role of General Manager, US, with UK-based William Reed Business Media, Monheit, over three years, introduced two new annual conferences to the US (Food Vision and Probiota) and was responsible for a tradeshow launch (The Healthy & Natural Show) in Chicago in May of 2016. Monheit had responsibility for all of William Reed's activities in the Americas, including FoodNavigator-USA, NutraIngredients-USA, as well as Pharma and Cosmetics publications, in addition to international partnerships and growth projects.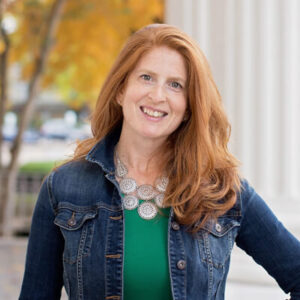 Traci Kantowski
Communications Director
Traci has more than 16 years of public relations and marketing experience, specializing in the nutraceutical and consumer packaged goods industries. Traci focuses on developing strategic traditional and non-traditional media relations programs that directly impact her clients' business objectives. Traci has provided senior counsel for consumer brands like Nature Made, Nutrex Hawaii, Wellesse, Zarbee's, OLAY Vitamins, PUREbar, SOYJOY, Jacuzzi, MillerCoors and Next Pharmaceuticals. She's also led broad reaching social media initiatives that directly improved consumer engagement. Specific expertise includes media relations, strategic planning, and leveraging social media and influencer partnerships. With only a four week lead time, Traci led the effort to launch OLAY Vitamins at an on-time and under-budget New York media event that Procter & Gamble named one of their top five press events. She has driven top tier national media coverage in outlets like Good Morning America, E! News, Shape, Self, Prevention, Real Simple, Family Circle, Clean Eating, Better Nutrition, the New York Times and many others. Traci is adept and building relationships with bloggers and influencers to create social media campaigns that build buzz and awareness in a natural, organic way and creating compelling, creative news hooks to maximize PR success and position companies and brands as media resources. She has extensive experience managing experts and celebrity spokespeople. Traci earned her Bachelor of Science degree from California State University, Northridge. She is a fitness enthusiast and is a Certified Health Coach, Certified Personal Trainer and Group Fitness Instructor. She lives in Wheaton, Ill. with her husband, two children and two dogs and is an active community volunteer.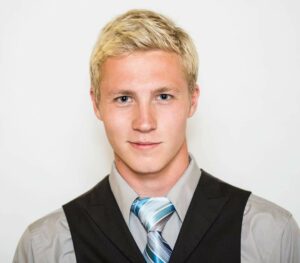 Tim Mizones
Project Specialist
Glynnda is Director of Customer Relations at Industry Transparency Center where Glynnda networks, develops and builds long term relationships. Glynnda holds a Bachelor of Science degree in Healthcare Administration. Glynnda has more than 40 years in the field of healthcare including administrator of a busy allergy group, marketing representative for a major hospice corporation, marketing for a busy imaging facility, 25 years in pharmaceutical sales representative for a major company and 9 years in nutraceuticals. Glynnda enjoys cats, cooking, her family and friends as well as beginning golf.