We're lucky to frequently be on the receiving end of compelling and actionable content, and when that content is relevant to every one of us trying to cope with increasing stress in our lives in especially trying times – well, it can be inspiring. With that in mind, our Naturally Informed team delivered huge value to each of us as consumers, as well as a business context for our industry audience.
Last week, the Naturally Informed 2021 Virtual Conference series kicked off with Mental Wellness: Mastering the Market, presenting the opportunity to create and communicate solutions and strategies addressing focus, cognition, stress, sleep, and mood management. The scope included important terms such as 'nootropics',  'adaptogens' and 'psychedelics', various categories of ingredients, new consumer potential, new markets, and even a dive into the super-growth opportunity in e-gaming.
Headlining the all-star faculty was Dr. Alex Richardson, a legend in the use of omega-3 fatty acids and their benefits for cognitive health including mood, depression, and attention. I've seen Dr. Richardson a few times before and came away amazed again at the untapped potential of health ingredients on the supplements side to truly address serious stressors to the human condition. The day two keynote was Dr. Uma Naidoo and in a somewhat parallel approach to her counterpart Dr. Richardson, she spoke about 'This is Your Brain on Food', focusing on food-side solutions to better cognitive health and a huge contribution to overall wellness.
My huge takeaways over the two days include:
The timeliness of addressing this topic covering both the 'ups' (focus, energy, cognition) and the 'down' (stress, sleep and mood) represented inter-related emerging growth categories both of which are so important as we move out of 2020 and into 2021. While overall health and immunity are major health concerns, mental wellness issues as a whole are increasingly on the minds of consumers and priorities amongst those introducing products to the market. This category will be high growth in 2021 and beyond.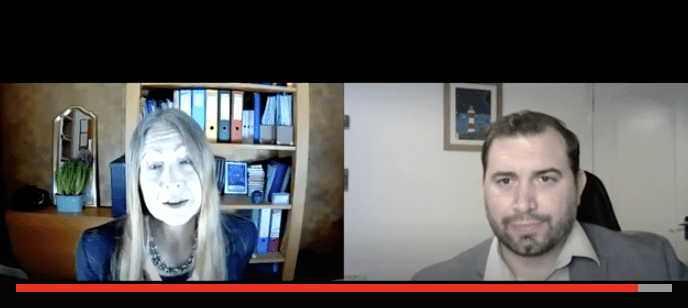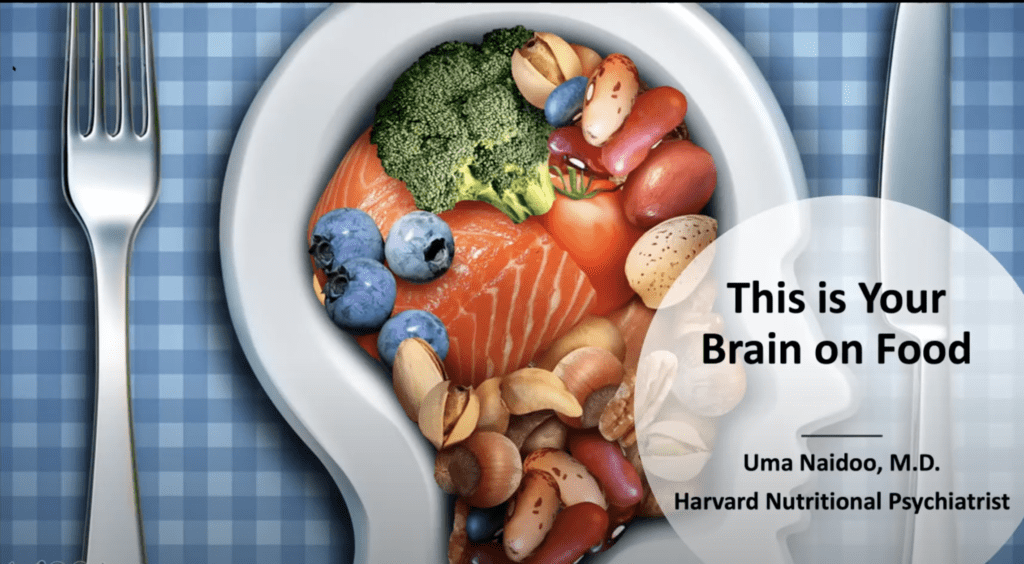 Nootropics, an area of emerging interest, is a term reflecting a broad scope of applications. Key conditions that nootropics address, including focus, cognition, learning, creativity and motivation represent huge potential, all the way from research to product development. The panel discussing this part of the market reflected on market size and approaches to the market, as well as some of the science including cortisol, serotonin, neurotransmitters, amino acids and the gut-brain axis. Especially enlightening was the distinction between acute and chronic strategies and the use of nootropics in each case.
Similarly, the term 'adaptogen' has been around for decades, but is increasingly relevant since it describes the body's ability to regulate itself and handle stressors, a key factor concerning consumers these days. Not only was this also a topic in a first day breakout, it was brought up in several Day Two presentations including a sponsored session by NutriScience that described emerging science involving ashwagandha and non-restorative sleep conditions.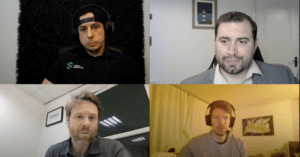 E-gaming – Another day 1 topic, this emerging category and consumer opportunity was the subject of a super panel that included e-gaming coach (yes you heard that right) Fabian Broich, alongside category experts Nick Morgan and Joshua Schall. Key takeaways for me from this discussion included not only the size of the market and the opportunity to attract and grow a brand new consumer base, but the need to be in the community not just on. Authenticity is critical to win in this market, and to participate, one needs first to understand this market and the gamers that are excited about it.
Gut brain in context – The gut brain connection came up repeatedly over the two day period. From the vagus nerve and neurotransmitters to the microbiome, we are only beginning to understand all the interactions that influence what goes on in our minds from a mechanistic standpoint, despite our knowing the impact of proper food and nutrients on mental wellbeing. Dealing with this topic from both a food and supplements approach gave ample opportunity for participants to get takeaways no matter their supply chain or consumer-facing roles.
Ingredients to watch – Outside of usual suspects such as omega-3s, vitamins and minerals, there were a couple categories that we think represent core opportunities now and in the future – nootropics, adaptogenics and microbiome modulating. The first two are introduced above and the latter includes prebiotics, probiotics and postbiotics. The entire scope of ingredients noted for mental wellness brings into the conversation beta-glucans and other mushroom-sourced components, panax ginseng, rhodiola, amla, L-theanine, green tea, caffeine alternatives, and botanicals such as turmeric and astaxanthin in addition to ashwagandha.
Workplace wellness – The two-day program finished with a session designed to be relevant both personally and professionally – wellness in the workplace. The panel discussed the overwhelming need for and strategies to develop programs at the individual and team level. While we recognize the need, I know I've personally not given adequate thought to all I can do for myself and my organization.
Omegas more than at the heart of it – Over a decade ago I was involved in a focus group on omega-3s that tried to determine industry-led low-hanging fruit to quickly advance omega-3 awareness and engagement. In the session, we were made acutely aware of the fact that the cardio benefits for omega-3s were ready for prime time, that is, industry, media, practitioners – all stakeholders of note were willing to recognize those benefits of omega-3s. For cognitive benefits, the willingness of those same stakeholders to accept the science was weaker, and in the intervening time, the role of DHA for cognitive development has become much better acknowledged. Listening to the body of programs and interventions cited by Dr. Richardson, it is evident that we are very close to where the contribution of omega-3 in the form of EPA specifically towards mode and depression might be also 'ready for prime time'.
Interest and engagement in our roundtables was really encouraging. The first day, I was involved in a focused session discussing adaptogens that included participation not only across the supply chain (supplier to retail), but also international. Day 2 I attended the Nutriscience session with Taiyo discussing L-theanine – lots of questions for the breakout leaders. I heard positive responses from the other groups too.
There was much more than my few takeaways, so check out the program ON DEMAND.
~Len