Despite the challenges of an international pandemic, the postponed Vitafoods Europe (October 5-7) went off relatively smoothly for the thousands who made the trek to Geneva. The show featured deals being done, relationships cultivated – all with a sense of almost surreal excitement as folks gathered internationally for the first time in over 18 months.
We've all been living a new normal and managing expectations over the past year and the ticket to success at any event these days, especially international, hybrid, etc. is to manage expectations, and to focus on the quality of the conversation rather than the quantity of interactions. If that was your Vitafoods yardstick then you probably were successful. The pared and modified show hall as well as changing health and mask requirements made the need for flexibility critical, but there was good energy, particularly Day 2 of the event, which at times bordered on the pace of a typical day 3 from another year. Some booths were hopping with folks literally lined up in front of restricted access stands, and many exhibitors I spoke with reported consistent traffic and engagement from both existing and new clients.
A couple major observations-
Sustainability to the forefront:
Supply chain shortages have compounded sustainability concerns in many categories and responsible, proactive companies, many operating in the botanicals marketplace, have taken advantage to shore up both their sustainability practices as well as their messaging. We've always said that sustainability is a journey – it was evident on the show floor that several leading companies might have lapped the field.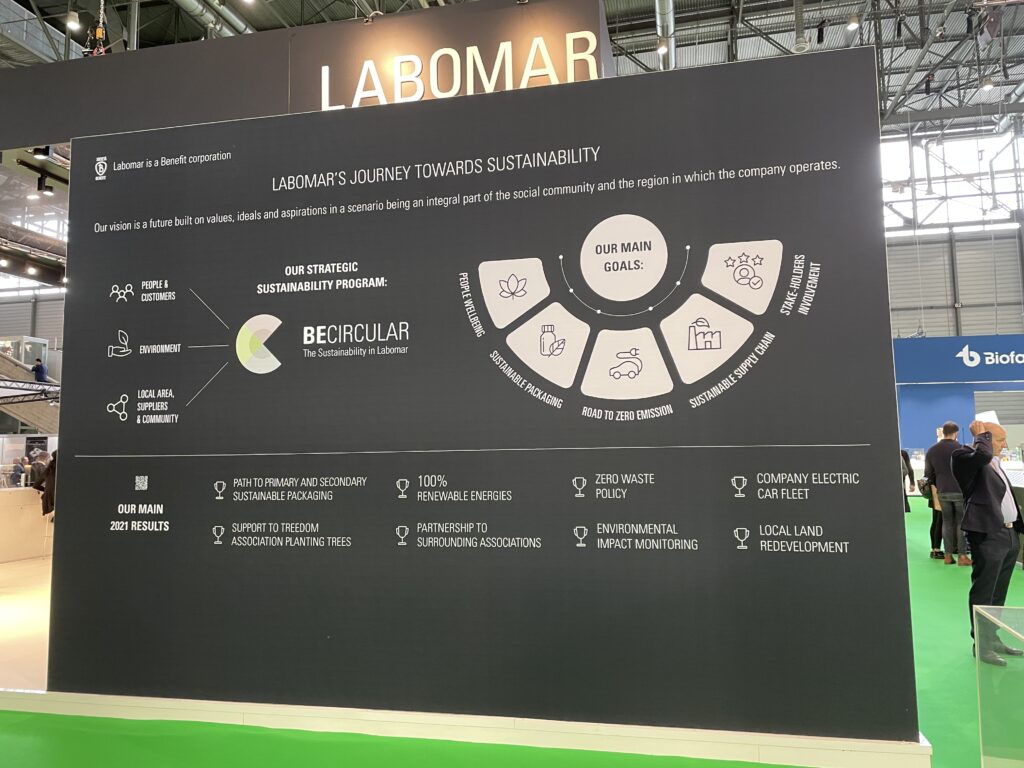 We've certainly got a vested interest in the collagen category, but we were nonetheless pleased to see many familiar and a few newer entries. All sources were well represented, including collagen boosters and many of the stands were among the busiest.
Tasting Centre tremendous:
One of the true highlights of the show floor was the tasting or sample bar. Well laid out, safe and appealing with everything individually packed, attendees could really get a sense of innovation and novelty. Particular formats of note were certainly beverages, but it also seems as though Europe is feeling the pressure of consumer demand for alternative supplement formats. Gummies were pervasive and in formulations (thank you to the companies that removed the sugar!) that weren't going to blow up consumers' health regimes.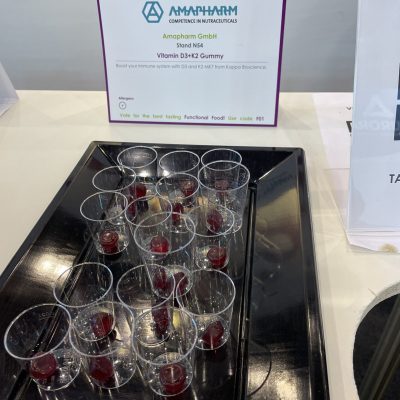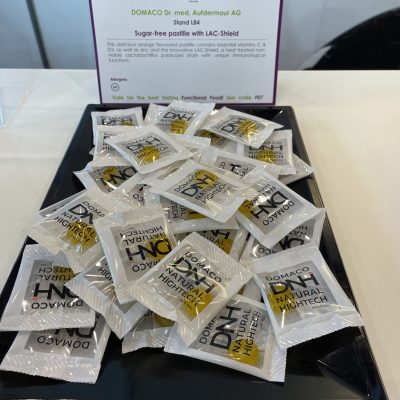 Manufacturing/supply chain:
Going back to supply chain, it's been evident for months now that there is an overall tightness in North American contract manufacturing capacity. Part of this is being exacerbated by a labor shortage. While supply chain constraints are also applying in Europe, impacting packaging and certain raw materials, there seems to be a better capacity at supplement manufacturing, depending on format.
Walking around Europe, pavilion by pavilion:
Never before have I been able to take a tour of so many EU countries, pavilion by pavilion. Sure, we always have the presence of France, Germany and Belgium, but this year's Vitafoods featured what seemed like many more pavilions than usual perhaps because our Asian colleagues were unable to attend. What a great risk mitigation strategy where the consulates and countries could establish a presence when so many companies' presence was not certain.
The time has come – QR codes are everywhere
ITC Founder Scott Steinford has been a proponent of QR codes for years. And indeed, there was some benefit to using that system to essentially expand the label space by putting research, manufacturing and test information into that environment. Over the past two years, from restaurants to health information to 'snap and buy' programs, the QR code has, I think, finally found a permanent place in b2b. This was evident across the entire floor on booths, samples, etc.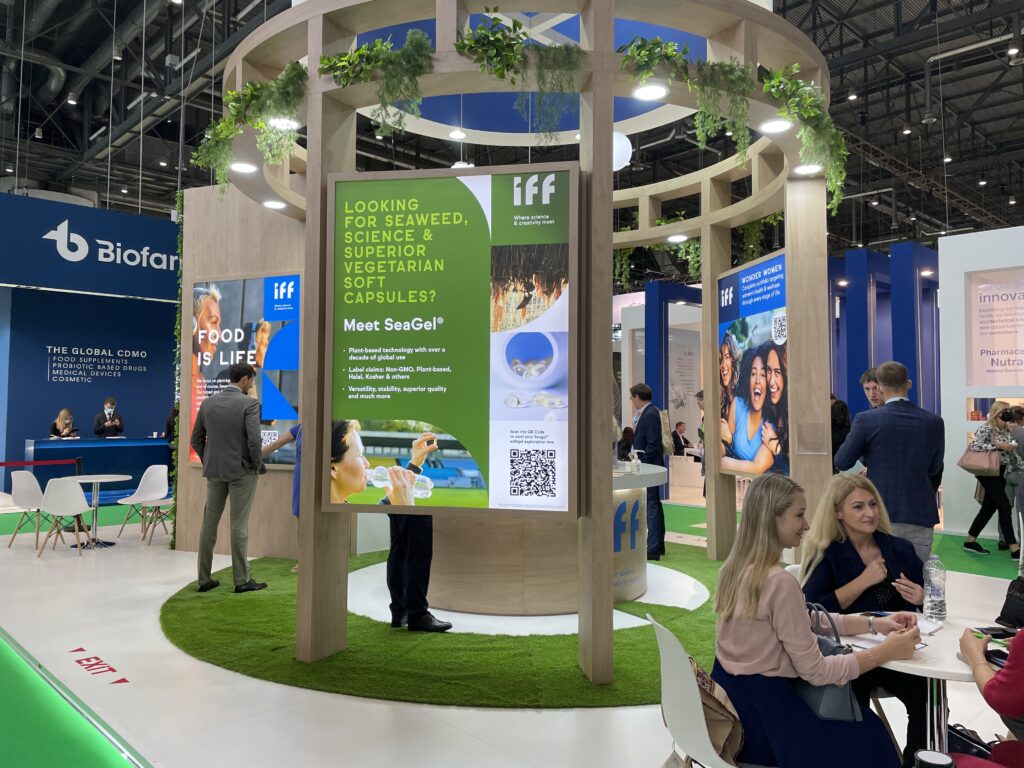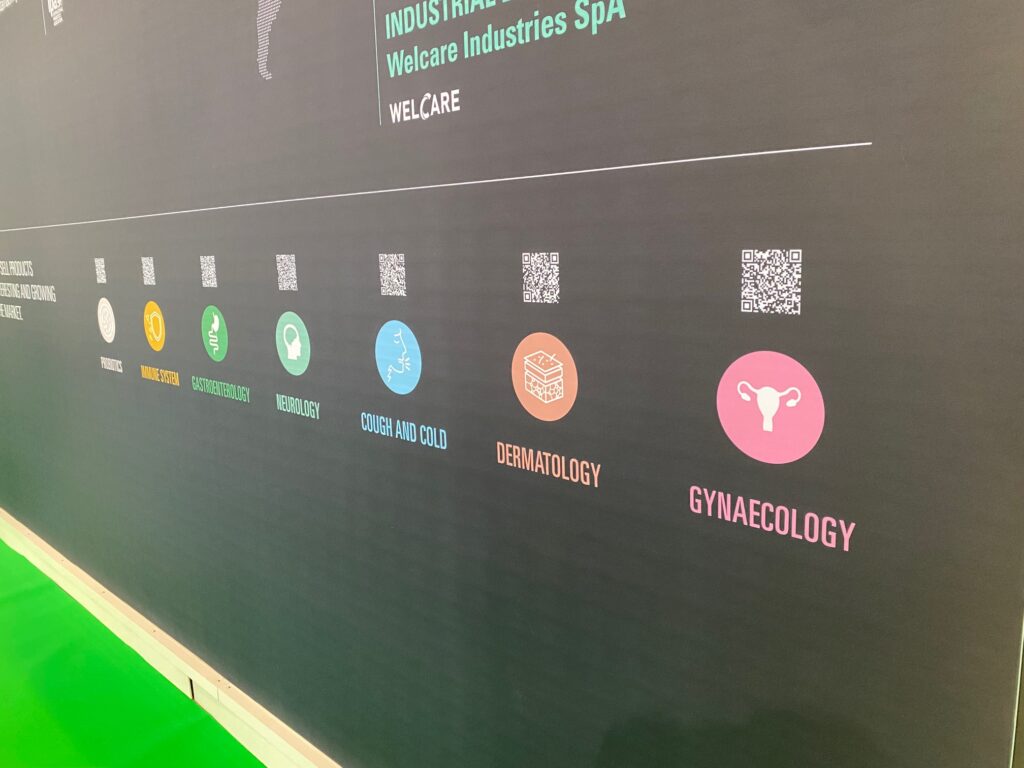 When in doubt, simplify. That goes for traveling light, making your points and managing expectations. For some exhibitors, due to choice or delivery/production issues, they were forced into this and just used their stand shell as a meeting point as their booth had nothing in it. For those that went back to basics, and that was most folks in Geneva – it made for a decent event where the measure of success was simply the connection.
And since we have to comment on a few hot categories:
Nootropics/mood/stress – our society and especially new supplement consumers are reporting focus and stress issues like never before. So, whether it's adaptogens, sleep aids or energy boosters – these are sizzling categories.
Next up for us is SupplySide West in Las Vegas. See you then!
~Len