Walk any tradeshow – live or virtual- and you won't get far without hearing about transparency either in conversations or in presentations. And, with good reason. Transparency is a critical function of any business today, especially in the natural products industry. And working for a company with our name, of course it's always top of mind.
ITC under our ITC insights program conducts an annual survey among supplement users and this year we incorporated questions surrounding transparency to validate some of our perceptions.
When asked "How likely are you to purchase supplements from a manufacturer that provides transparency information on its label or website", 67% of respondents said that it would increase the likelihood of purchasing the product. And, as reported in this Harvard Business Review article on supply chain transparency, researchers at the MIT Sloan School of Management found that consumers may be willing to pay 2% to 10% more for products from companies that provide greater supply chain transparency.
This is a terrific opportunity for the supplement industry. Let's dig into some of the survey findings to see what transparency elements have the biggest impact. 
Signals of Brand Transparency – by Country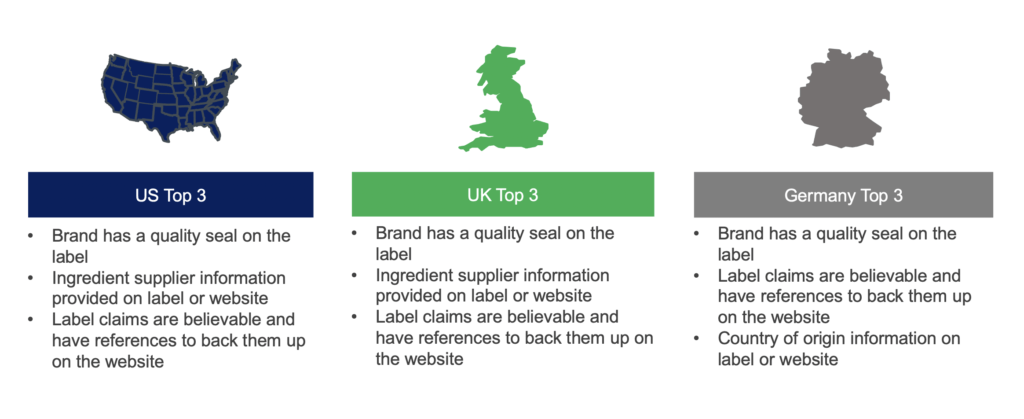 Signals of Brand Transparency – Regular and Irregular Users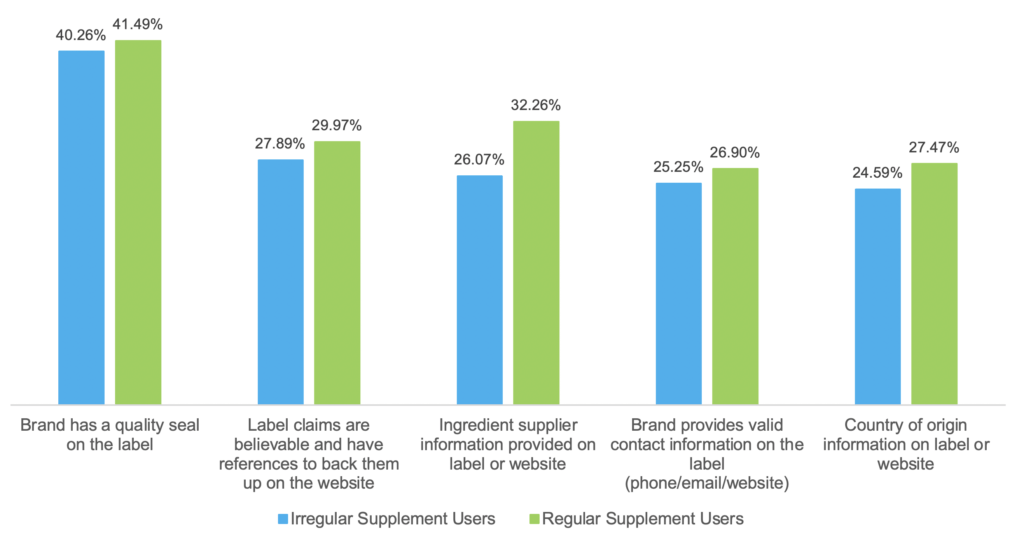 Regular users – take supplements 4 times/week, irregular-take supplements at least 1 time/week
Quality seals on the label are clearly the top choice for consumers across countries and user types so these seals are worth the time and warrant label space and prominence on your website. This data also clearly shows that discerning supplement consumers are seeking information on ingredients and the entire supply chain process, so telling your story and your transparency journey is critical.
Some of the key findings:
Ingredient supplier information is especially appreciated by UK Regular Users (40%)
German Regular Users are most appreciative of all of the transparency signals, with US consumers least excited, and the UK falling in the middle
Transparency clearly helps encourage consumers to purchase a brand, especially for Regular Users
44% of Regular Users in Germany say transparency would greatly increase their changes of buying a brand, vs. 28% in the UK and 31% in the USA.
We'll dive deeper into this ITC data over the coming months. For now, when it comes to transparency what is your organization doing and seeing, on store shelves and in purchase patterns?