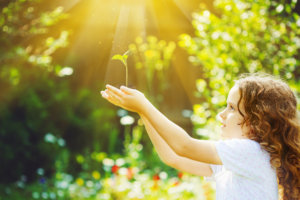 Somehow 2017 is nearly over, and while our industry has had a lot of ups and downs, the ups outshine the downs and we have a bright future. So often, I catch us acting defensive or making excuses and it needs to stop.
We need to take pride in what we're doing right—and we must be doing something right because CRN's annual survey found that dietary supplement usage is up five percentage points from 2016 to 76 percent.
Here are the areas we're making progress:
Growing Sales
HerbalGram's annual herb market report stated that total sales for herbal dietary supplements was a record $7.47 billion in 2016 and should increase in 2017 as well according to Nutrition Business Journal.
Increased Industry Self-Regulation
2017 was the year where self-regulation stopped being just lip service and took flight. The Supplement OWL program has nearly 9,000 labels in its registry, and as stated by Steve Mister in Nutraingredients, the program's goal is to "become a new benchmark of transparency for dietary supplement among regulators, retailers, and consumers." Every industry tradeshow now has a compliance team to walk the floor and monitor for unfounded or non-compliant claims and has the power to remove violating companies from the show floor. And, when companies are found to do wrong, industry organizations are coming together and taking a stand such as in the joint press release issued last week by AHPA, CHPA, CRN, NPA and UNPA reminding the industry to avoid making claims related to opioid addiction. NAXA has also shown industry leadership by filing a Citizen's Petition with FDA against synthetic astaxanthin manufacturer Cardax.
Improved Government Regulation and Dialogue
Scott Gottlieb was officially appointed the head of the FDA, which helps stabilize the agency and the agency now has an official office of dietary supplements. Steve Tave, the acting head of ODS is having regular dialogue with industry. And, the dietary supplement caucus has new leadership and is active and supportive of industry. Case in point, new co-chair of the caucus Representative Mia Love said: "I'm excited to begin work on behalf of the more 68 percent of Americans who take dietary supplements every year. The industry is also a crucial part of Utah's economy. Not only do dietary supplement companies provide jobs and opportunities in my state, they give consumers the opportunity to make educated choices to fill critical nutrient gaps and achieve better health."
Dietary Supplements ARE Beneficial
To the naysayers who claim all supplements do is create expensive pee, you're missing the bigger point of supplements. Stats don't lie – Americans fail miserably at eating a nutritious diet. The Standard American Diet (SAD) is truly sad and does not come close to meeting people's nutritional needs. Supplements can help bridge the nutrient gap and that's a start.
Consumer Confidence at Nearly 87 Percent
Perhaps most reassuringly, CRN's survey also found that 87 percent of U.S. adults have confidence in the safety, quality and effectiveness of dietary supplements overall.
What's the Point?
Are there still some bad players? Yes. Do we need to do more? Yes. But are things dire? No. There's too much good happening to focus on the negative. Remember the message of the Lorax "Unless someone like you cares a whole awful lot, nothing is going to get better. It's not." We need to remember what we're doing right and make 2018 the year of focusing on doing good.
~Traci
Traci Kantowski is Trust Transparency's Communications Director